D-8 GIANT Liv GRAMME Hybrid bike model for women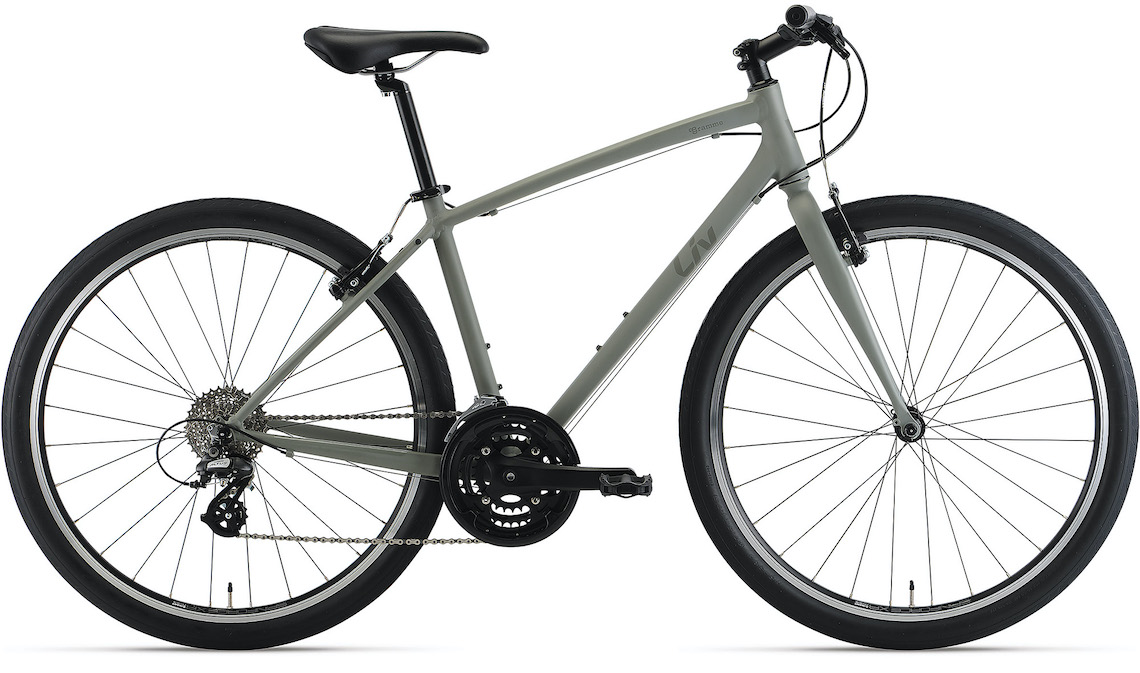 Rental price

4,400JPY/day(2nd day onwards 3,300JPY/day)
12,100JPY/week
15,400JPY/month
Size

XXS(140〜160cm)
Color

matt grayish olive
The Liv series released by Giant as a new brand for women. It is designed for low height women with a height around 150 cm can ride comfortably. Also this model is recommended for women who are new to cycle sports and want to ride a hybrid bikes.
This bike has a lightweight frame with a shorter top tube, so you do not need to stretch your arms too much, and the width of the handle is narrowed so that it fits better to your body. In addition, the saddle is a dedicated comfort saddle adapted to the pelvis of the women, so it supports comfortable running. The plastic pedals are also designed to prevent damage to leather shoes and shoes with heels.
The frame design is mainly pastel colors such as refreshing pearl mint with a nice color which makes you feel better when cycling with this bike.
【Manufacturer's suggested retail price】 57,200 yen
【Usage】 City ride (usual use)
【User】 Women, Beginners of cycle sports
【Frame】 Aluminum
【Weight】10.9 kg